ACTIVATE 3 STRING MODE FOR YOUR A LITTLE THUNDER

-

EASY CUSTOM INSTALLATION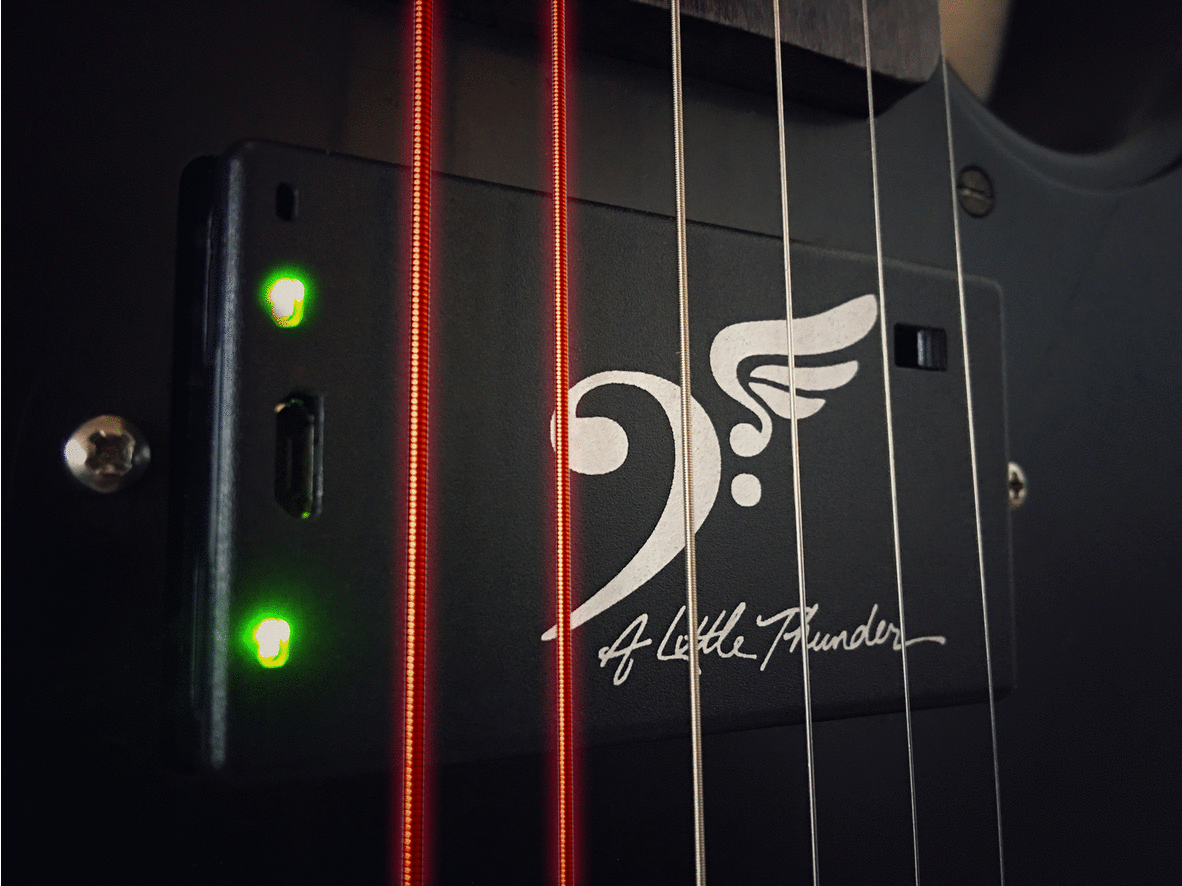 SURPRISE! A LITTLE THUNDER IS UPGRADABLE!
Choose between 1, 2 and now 3 strings for a drop octave bass signal on your electric or acoustic guitar with A Little Thunder in seconds!
The USB port on A Little Thunder that you charge up the battery with is also capable of data transfer, allowing your A Little Thunder to be upgradable with a plethora of new options, including activating a 3rd coil built into the pickup as well as customizing your setup! (Read the announcement on Guitar World) – For existing customers, simply follow the instructions below and you'll have an upgraded or custom setup for your A Little Thunder! For all new & 2016 year-to-date orders, your A Little Thunder already has the 2 or 3 string option! Skip to Step #5 below and enjoy! As always, if you have any questions, feel free to email us through the contact page. You may also be interested in our acoustic guitar ring for adding a dedicated bass signal to your acoustic guitar. *Please note you will need a Windows PC. A Mac version is currently in development.
​
All customers must write to info @ alittlethunder.com to gain access to the latest firmware. Again, this is for existing customers only.
​
​